2020 Allstate High Performance Soccer Clinics






Each Clinic Features a Canadian National Team Guest Host

The Allstate High Performance Soccer Clinics are focused on delivering a one-of-a-kind, high quality experience to high performance players. Led by Canada's Men's and Women's National Team members, the clinics, supported by Canada Soccer, are unique training sessions that offer an exciting opportunity for youth to participate in FREE skills and drills sessions. These sessions include coaching from a National Team athlete, skill development and nutrition tips, a photo session, and a free lunch for each player and their parent. Check out the event pages below to see which players we are bringing to your community in 2020!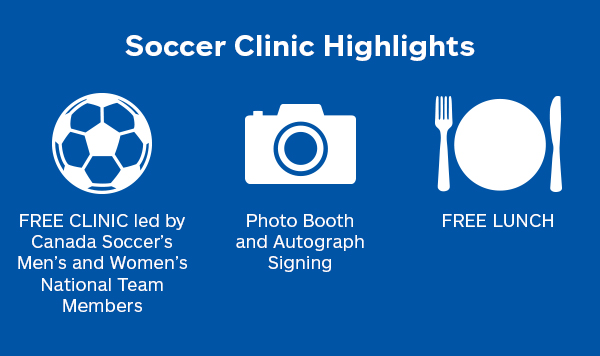 About the Allstate Canada Soccer Partnership

Our partnership with Canada Soccer (CSA) is an ideal way for Allstate and its 900 agents to show our commitment to the number #1 participatory sport among Canadian youth — soccer — and its players, at every level, from community events to our National Teams, we're supporting players on the field in close to 100 cities and towns.